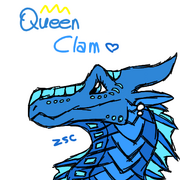 Hello
This is QueenClam's Message Board. Please ask any questions you want! If you want an art trade please message below! Also I don't take requests anymore.
Art Trades Open
Requests Closed

Give Kudos to this message
You've given this message Kudos!
See who gave Kudos to this message
Community content is available under
CC-BY-SA
unless otherwise noted.