Hi there!! I'm Ash the SkyWing, but you can call me Ash. Feel free to drop by my wall and say hi!!

Here's some stuff about me
Favorite...
Color-Purple
Animal-Horse, but I love dogs
Book-Yeah, I'm not choosing
WoF character-It's close, but I love Sundew, Willow, Tsunami, and Moon (during book six, after that she has no personality)
Video Game-It depends, but either the Xenoblade Chronicles games or the Legend of Zelda
YouTuber-MatPat, from the Game Theorists, Film Theorists, and GTLive
Extra stuff:
ENFP-A
Chaotic Good
Gamer
Avid reader
I love Critical Role, please feel free to discuss Campaign One, Talks Machina, etc, but I'm SUPER behind on Campaign 2, so no spoilers please!
I ride horses and do karate
I love D&D and Magic the Gathering, so if you want to nerd out with me, let me know!
Also, PJO!!!!!!!!!!!! I love mythology of any kind, and Rick Riordan is one of my favorite authors.
Some of my OCs: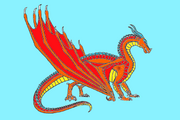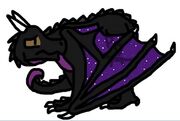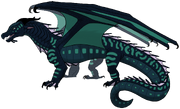 Community content is available under
CC-BY-SA
unless otherwise noted.