Formerly Subwaycookieblast
Recently moved into this account
Welcome to my Profile!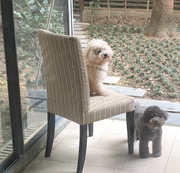 I go by Subway, Cookie, Sub. Please don't call me "Munch," and I use he/him pronouns
Former account: Subwaycookieblast
Alt (used only for testing): GratitudeBread75
I have been with the wiki for March 3 2018 17:00 , though I have only created my actual account for October 15 2020 15:37 .
I have been a rollback for March 23 2021 12:00 and a content moderator for July 28 2021 11:36 . My timezone is that of when most of the wiki would be asleep (usually around 9PM EST to 11:30AM EST) so you probably won't see me around a lot. I do lurk on Discussions however so beware my ghostly presence...
Art requests/trades currently closed because of art block.
Subway's Art Museum
AKA place for random art, wips I'll never finish, and ancient unrelated things
Meet my Sona!
Meet my sona, Summer!