Books
First Arc
Second Arc
Third Arc
Legends
Winglets
Graphic Novels
Other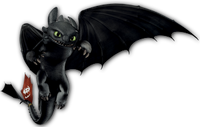 Children's Literature
Go to these sites for info or for help with your own wiki!
Alice's Adventures in Wonderland • Amulet • Anne of Green Gables • The Chronicles of Narnia • Dear America • Goosebumps • The Green Ember • Harry Potter • How to Train Your Dragon • Jumanji • Keeper of the Lost Cities • Little House on the Prairie • The Magic School Bus • Miss Peregrine's Home for Peculiar Children • Night Speakers • Oz • Peter Pan • The Polar Express • The Railway Series • Rainbow Magic • Tracy Beaker • The Unwanteds Series • Wings of Fire • Wonder
Want your community included? See how!

Fanart/Fanfiction
Just a small note on this:
We do not allow fanart in the article galleries. However, it is allowed elsewhere on the wiki, such as on walls and in forum posts.
If you upload fanart that is not your own, please be sure to credit the creator for their work. Art theft of any kind will not be tolerated.
Fanfiction and OCs belong on the WoF fanon wiki, please. Thanks!
VindictiveKnight (talk) 5:04, June 1, 2020 (UTC)
Sister Wikis
Create your own characters and use them in either roleplay or fanfiction, or even both!
This is where we test coding and features before they are applied here.