WELCOME TO THE
WINGS OF FIRE WIKI!
Please refer to the Editing Guide if you are unsure of what or how to edit. Edits that contradict the Editing Guide will likely be reverted.

Books 1-5: The dragons of Pyrrhia are divided, and only the five dragonets of destiny foretold in a mysterious NightWing prophecy can unite the seven warring tribes in order to bring peace and prosperity to their world. The books written by Tui T. Sutherland tell their story — come along for the flight, and feel free to contribute to the Wiki along the way!
Books 6-10: The dragons of Pyrrhia are at peace after the great war, but a new prophecy has arisen, and those destined to fulfill it are the young dragons of the Jade Winglet: Kinkajou, Moonwatcher, Peril, Qibli, Turtle, and Winter. They keep a wary eye out for dragons with dark intentions such as Chameleon, Darkstalker, and Onyx. This small band of dragonets must fulfill their own prophecy — to find the "Lost City of Night" and stop the ominous "thunder and ice" from destroying Jade Mountain!
Books 11-15: On Pantala, turmoil is brewing. The devastating Tree Wars have left the LeafWings near extinction and the SilkWings to live as subservient, second-class dragons under Queen Wasp and her HiveWing subjects. Fifty years later, young SilkWing Blue's peaceful life is turned upside-down when his sister Luna is stolen away by the HiveWings after undergoing her Metamorphosis. As Blue, Swordtail, and unlikely allies discover more about Pantala's seemingly balanced way of life, they embark on a harrowing journey in hopes of defeating an evil regime. Will they succeed, and free Pantala from Queen Wasp's cruel wrath? Or will they fail, and lose any hope of freedom?
Feel free to contribute to the wiki!
Find out who has what user rights!
Confused? Start here!
Books
First Arc
Second Arc
Third Arc
Legends
Winglets
Graphic Novels
Other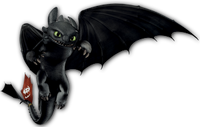 Children's Literature
Go to these sites for info or for help with your own wiki!
Alice's Adventures in Wonderland • Amulet • Anne of Green Gables • The Chronicles of Narnia • Dear America • Goosebumps • The Green Ember • Harry Potter • How to Train Your Dragon • Jumanji • Keeper of the Lost Cities • Little House on the Prairie • The Magic School Bus • Miss Peregrine's Home for Peculiar Children • Night Speakers • Oz • Peter Pan • The Polar Express • The Railway Series • Rainbow Magic • Tracy Beaker • The Unwanteds Series • Wings of Fire • Wonder
Want your community included? See how!

Fanart/Fanfiction
Just a small note on this:
We do not allow fanart in the article galleries. However, it is allowed elsewhere on the wiki, such as on walls and in forum posts.
If you upload fanart that is not your own, please be sure to credit the creator for their work. Art theft of any kind will not be tolerated.
Fanfiction and OCs belong on the WoF fanon wiki, please. Thanks!
VindictiveKnight (talk) 5:04, June 1, 2020 (UTC)
Featured Article
Lynx is a young female First Circle IceWing who is hardworking, diligent, and intelligent. She is silver with an unusual pattern of dark blue scales across her snout and wings. She lives with the aristocratic IceWings in Queen Snowfall's ice palace on Pyrrhia.
Sister Wikis

Create your own characters and use them in either roleplay or fanfiction, or even both!
This is where we test coding and features before they are applied here.
Admins' Corner
Hey Everyone! This is where the admins of the wiki talk about random stuffs to do with the wiki! Old posts are archived over here.
April 17, 2020
We've had significant management changes recently, so stay tuned for new rules and policies, and major organizational improvements to the wiki itself! - Vindication
Community content is available under
CC-BY-SA
unless otherwise noted.